Chex Quest 2: Flemoids Take Chextropolis was made in 1997, a year after Chex Quest. You could only find this on chexquest.com when it was first released. It is not there anymore, but you can find it on many Chex Quest fan sites. The basic gameplay is the same as the first Chex Quest game. It is an add-on to the original, as the first Chex Quest is required to play it.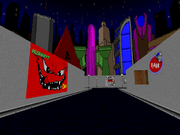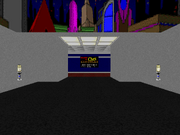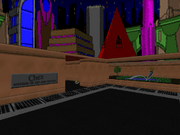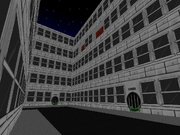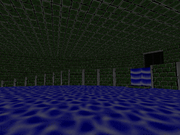 Storyline
[
]
Chex Quest 2 starts with the Chex Warrior returning to his home planet and landing in Chex City. As he lands he notes with a little apprehension that everything is quiet... Too quiet. As he leaves his ship, it becomes apparent that the Flemoid threat has reached his homeworld! Grabbing his trusty zorcher again, he races to the rescue of his beloved home. Battling through a spaceport, a cinema, a museum, and through the city until he reaches the sewers, where he faces his biggest challenge yet: The Flemoidus Maximus! Download it now, and see if you can handle the heat!
Flemiod Replacements
[
]
In Chex Quest 2, in addition to the return of the Flemoidus Commonus, and Flemoidus Bipedicus, there are 3 new Flemoids, but they all replace all previous monster slots in the original Chex Quest.
Armored Flemoidus Bipedicus >>> Flemoidus Quadrumpus
Flemoidus Cycloptis >>> Flemoid Larva
The Flembrane >>> Flemoidus Maximus
Levels
[
]